People's life after mass vaccination in Chinese Universities & A Case Study of Guangdong University of Foreign Studies
Recently, relevant China University staff have begun to inoculate New Coronavirus vaccine.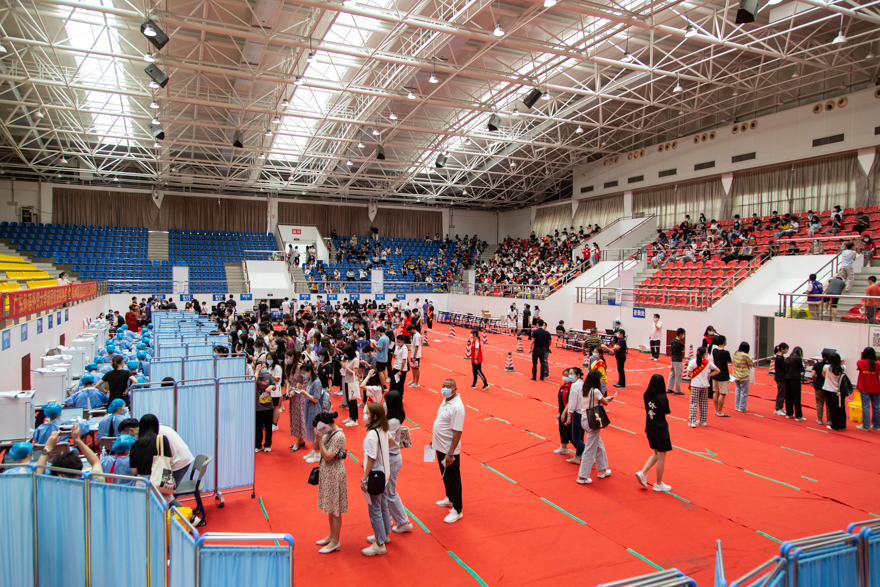 This is definitely another step in the battle against COVID '-19.
In order to do a good job of normalized epidemic prevention and control, build a strong immune barrier, and ensure the life and health safety of teachers and students, the overall deployment of the epidemic prevention and control leading group of Guangdong University of foreign studies began to carry out the vaccination work for teachers and students in batches.
Teachers and students who are going to be vaccinated come to the gymnasium early to wait in line, in good order. Vaccination site is divided into information registration area, vaccination area, observation area and emergency response area. And after they have completed the vaccination, they need to sit in the observation area of the venue, and they can leave without any discomfort after staying for half an hour.
People's daily life has returned to normal. Under the strict inspection of the University, people don't need to wear masks to live on campus.
The old people and children living in the University have begun to walk and play.
The hotel is also open.
At the same time, things are getting better in the UK. According to Matt Hancock, the UK health secretary, the UK has reached another milestone in the covid-19 vaccination, with more than half of the population vaccinated at least once.
Author hopes that people all over the world can defeat covid-19, and that global leaders will unite to ensure that everyone around the world has access to the new vaccine, testing and treatment of covid-19
Want to read more global COVID-19 news? Check out our interactive map.