The Labour party (and Nicki Minaj) want to save you from tuition fees
The leaked Labour manifesto has been confirmed on Thursday by Jeremy Corbyn. It includes what John McDonnell, the shadow Chancellor for the Labour Party, had revealed in Mansfield on the party's plan to make education free. This would result in an investment of more than £20bn in English schools by 2022.
Jeremy Corbyn has always been sure about scrapping tuition fees; even in the party's 2015 general election manifesto, in which they pledged to cut tuition fees from £9,000 to £6,000 a year, he later announced that they were going to eliminate them completely.
The manifesto states that "Labour believes education should be free, and we will restore this principle. No one should be put off educating themselves for lack of money or through fear of debt. There is a real fear that students are being priced out of university education. Last year saw the steepest fall in university applications for thirty years…Labour will reintroduce maintenance grants for university students, and we will abolish university tuition fees."
University students not only won't have to pay their yearly fee, but there are also plans to abolish unpaid internships, which will make work experience accessible to everyone.
Some say that the leak was made on purpose in order to draw attention to the leadership, while others believe it was arranged to destabilise it showing a deep division within the party itself.
What matters is that this certainly caught the attention of young voters between 18 and 24, who started sharing the news on Facebook. The voting age will be reduced to 16 because the party believes that at 16 you deserve a vote given that they are eligible to pay tax, get married or even join the army.
Theresa May has highly criticised the Labour's manifesto, saying it would take Britain "back to the past" and bring "chaos" to the country. The British's right-leaning press has had a similar reaction.
Meanwhile on Twitter, Nicki Minaj pledged to pay off fans' student debt if they get straight A's.
It all started with a 21-year-old student working two jobs who casually asked her to pay for his tuition after she was offering plane tickets for a contest.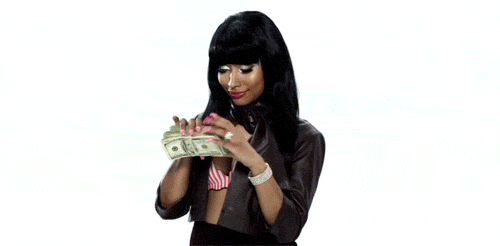 Within an hour, she made arrangements for around $30,000 (more than £23,000). This won't be a one-time thing as the star has tweeted that she will do that again in a month or two. Her donations included summer schools and student loans.
Amanda and Alma, students at Texas Tech University give their view on the importance of what Nicki is doing for American students.
Even if Nicki did not say this is strictly for US students, here is something that could help understand the debt these students have to pay.
This is not the first time that she has supported education and has repeatedly told her fans to stay in school.
Let's hope this will encourage other celebrities to help students as well.